Our cement tiles shapes
We have a lot of existing shapes for our cement tiles: if you are looking for a square tile, an hexagon tile, a rectangle tile, a diamond shape tile, you will find it all here!
Patterned or plain cement tiles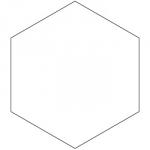 Hexagonal 20x23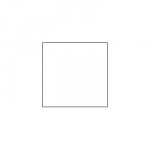 Square 10x10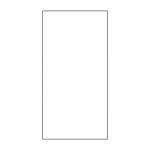 Rectangle 10x20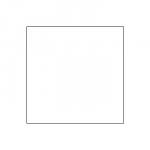 Square 15x15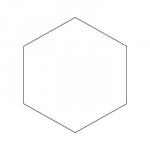 Hexagonal 18.3x16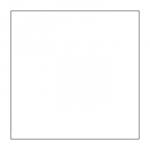 Square 20x20
Plain cement tiles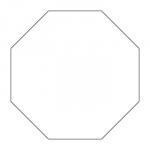 Octogonal 20x20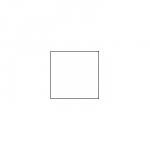 Square 7.5x7.5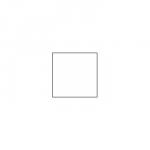 Square 7x7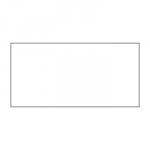 Plinth 10x20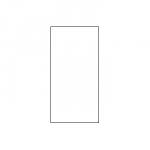 Rectangle 7.5x15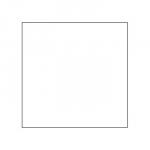 Square 16.5x16.5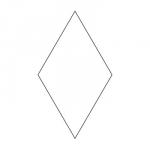 Diamond 20x11.5
All our cement tiles are available in 2 thickness: 16mm for floor & 12mm for wall
Go to the simulator
Our 75 colours for cement tiles
Compared to a lot of wall and floor tiles, cement tiles have very unique colours because they are never 100% uniform. This is what gives charm to a cement tile: pigments are within the mass of the material and texture of the cement and the marble powder which makes up for the colour layer. This reflects depth and beautiful nuances. If you are after a neutral design but would still want something a little more exciting than simple grey floor tiles, white floor tiles, black floor tiles, or even any plain colour wall and floor tiles ; you might want to choose cement tiles because each tile will display a slight variation in colour, making any white and black tiles floor design, green floor tiles etc. a rich and unique look. Our cement tiles are handcrafted, piece by piece, and showing gentle disparities that some might call "imperfections". Make sure to like these beautiful handmade cement tiles' particularities before placing an order.
A1
A2
A3
A4
A5
A6
A7
A8
A11
A10
A9
B1
B2
B3
B4
BH2
B5
B6
B7
B8
B9
BH1
C1
C2
C3
C4
C5
C6
C7
C8
C9
D1
D2
D3
D4
D5
D6
D7
D8
D9
35
E1
E2
E3
E4
E5
E6
E7
E8
E9
F1
F2
F3
8
F4
F5
F6
F7
F8
F9
G1
G2
G3
G4
G5
G6
G7
G8
G9
H1
H2
H3
H4
H5
H6
H7
H8
H9
Go to the simulator
Maison Bahya goes beyond the traditional encaustic tile
In favour of the trendy wave of traditional floor tiles and other vintage floor tiles, the encaustic tile uk interest has come back strong in interior design. We love rediscovering old patterns and modernise their colourways. We are also giving the encaustic tile uk market a creative twist with our creations of contemporary patterns that are incredibly decorative, sometimes lower key and airy compared to traditional cement tiles patterns. The manufacturing techniques of cement tiles enables infinite creative possibilities that we are exploring ourselves or in collaboration with guest designers.
Discover Maison Bahya's cement tiles collection
Our cement tiles can be used to create beautiful features around the house, starting from the kitchen floor tiles or kitchen splashbacks, a parquet flooring tiles in the living room or an entrance hall, and also a bathroom splashback or wet room floor tiles. The possibilities are endless… As opposed to floor tiles that lack personality, an encaustic tile from Maison Bahya will give any room of your interior a very personal touch according to your own taste. That is the reason why all our tiles are made to order, so that you can choose your very own colours and where they are placed within the pattern. We offer three categories of encaustic tile patterns: The great classics are unmissable patterns that you probably know already. Old or contemporary, there are not exclusive to us. But you can make them unique to you by personalising their colours with our simulator. Maison Bahya's creations are original patterns that we have designed. From our inspirations to our research, we create exclusive cement tiles, all of which are customisable. Designers' collections are the result of collaborations with designers to whom we love their creative environments. They happily play the encaustic tile design game by designing awesome patterns that work incredibly well on repetition. The colourways of those collections tend to be pre-set. However, do not hesitate to make some special request to us by email.
Creation of bespoke cement tiles patterns
Bahya Studio is a service that offers bespoke design of cement tiles patterns. Open to the general public, architects and designers; the hand in hand work process with Bahya Studio is particularly rich in order to strengthen the identity of places such as boutiques, restaurants, hotels or even head offices. No matter if your ideas are at its starting point, a work in progress or already established, we will analyse your needs and help you create wall and floor tiles that will match your story line.
The story of the authentic cement tiles
The first encaustic tile was born around 1850 in Viviers, France. Its aesthetics and technical qualities have rapidly seduced a bourgeois clientele, which in turn helped the development of its production between Marseille and Avignon in the south of France. As time went, this material became wide spread and could be seen in more modest houses all across Europe and its colonies. The crafting technique of cement tiles has then been implanted around the world: cement tiles also known as encaustic tile is used in Latin American houses as well as Moroccan palaces and even in Vietnamese temples. A momentum slowed down with the arrival on the market of industrial glazed ceramic tiles in the 50s. Against this aggressive competition, the making of cement tiles died across Europe in the 70s. Luckily, the know-how of this traditional tile making has been passed on outside of France's borders. Morocco is now the lead producer of this beautiful artisan crafted material.
Maison Bahya and cement tiles: the love for beautiful materials
All of our cement tiles are produced in our small workshop in Tangier, Morocco by our loyal craftsmen who have been part of this venture since 2015. Our cement tiles are patiently handcrafted one by one. They are not fired in a kiln and need to account for a drying time of a few days before being shipped. As opposed to terracotta tiles, a cement tiles are uncooked. Another particularity of encaustic tile is that the colours are within the mass of the tile rather than painted on the surface: the colour pigments makes the first layer of the tile and its thickness is approximately 4mm. This way, cement tiles display a real depth of colours and textures that allow their renovation possible: used or damaged cement tiles can therefore be gently sanded and bring back the original freshness of colours present on the visible surface. Cement tiles are well known for their large and repetitive patterns, which gives plenty of character and charm to floors, walls, in a kitchen, an entry hall or a bathroom. However, plain cement tiles are equally interesting: they are characterised by their colour variations and their vibrant texture that show a patina over time.